First Airport Halal Business Lounge Launched in Vietnam
On the day of the Grand Opening of the Jasmine Halal Lounge at Tan Son Nhat International Airport in Ho Chi Minh, Vietnam, Professor Dr. Hj. Abdul Rafek Saleh, Director General of MHCT and Member of the International Halal Association, presented the lounge with a certificate of compliance with the requirements of Islamic law and the Malaysian MS1500-2019 Halal standards. This marked the launch of the first Muslim Friendly & Hospitality Services – Halal Business Lounge at the airport.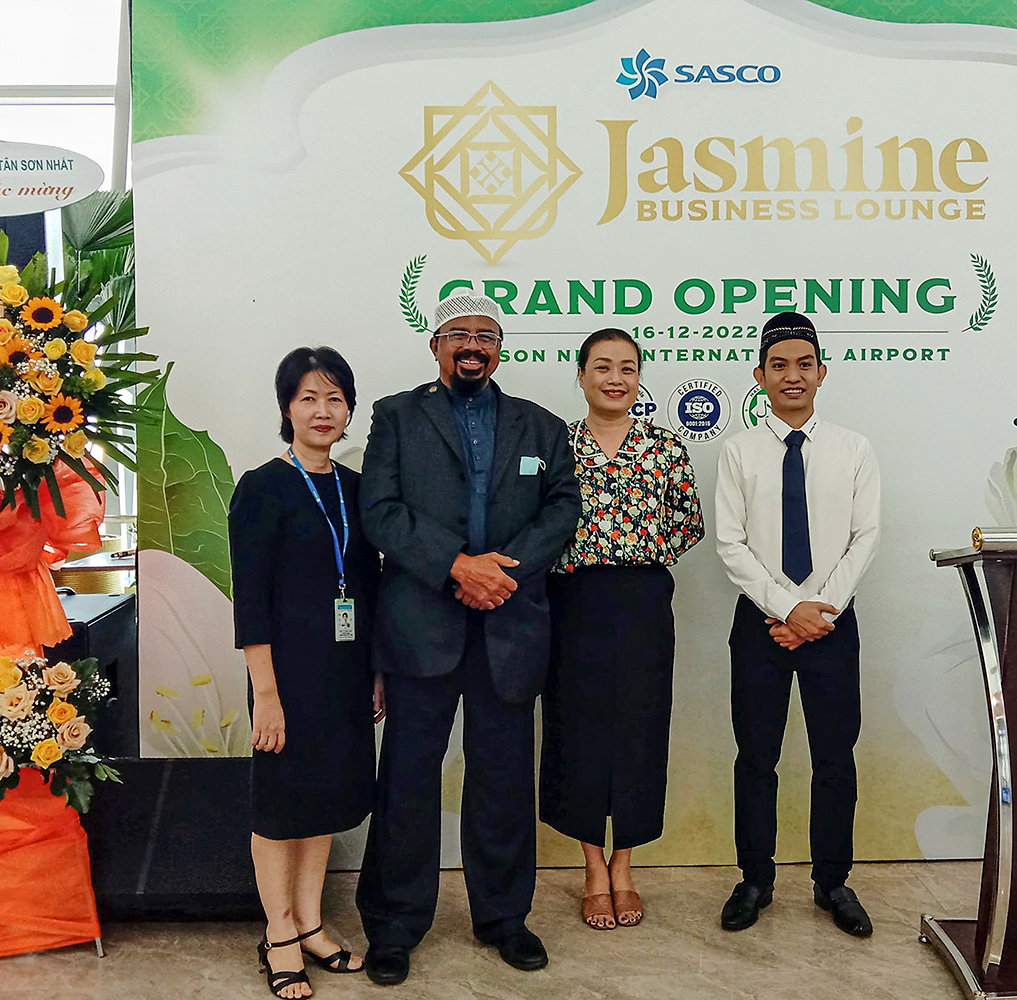 The event was attended by those who had been with the Southern Airports Services Joint Stock Company (SASCO) for a long time, as well as those who were new, along with representatives from the airport, airlines, and invited guests. The success of the event was made possible by the demanding work and dedication of SASCO's top management and staff, especially the QA/Halal team. Special thanks were given to Mdm. Doan Thi Mai Huong, the Director of SASCO, and the other members of the SASCO Board of Directors, for their strong commitment and support. The event was met with gratitude and appreciation for the presence and support of all attendees.
The Jasmine Halal Lounge is an important addition to the airport, offering Muslim Friendly & Hospitality Services to customers. We are grateful to have celebrated this milestone and look forward to the continued success of the lounge.