MHCT Meets Minister of Special Mission and Islamic Affairs, Cambodia
A delegation from the MHCT Agency paid a courtesy visit to Datuk Dr. Othsman Hassan, the H.E. Senior Minister in Charge of Special Mission and Islamic Affairs, Cambodia, to extend congratulations on his recent recognition as the recipient of the "Tokoh Ma'al Hijrah Peringkat Antarabangsa" award from Malaysian King Yang di-Pertuan Agong Al-Sultan Abdullah Ri'ayatuddin Al-Mustafa Billah Shah, a few months ago.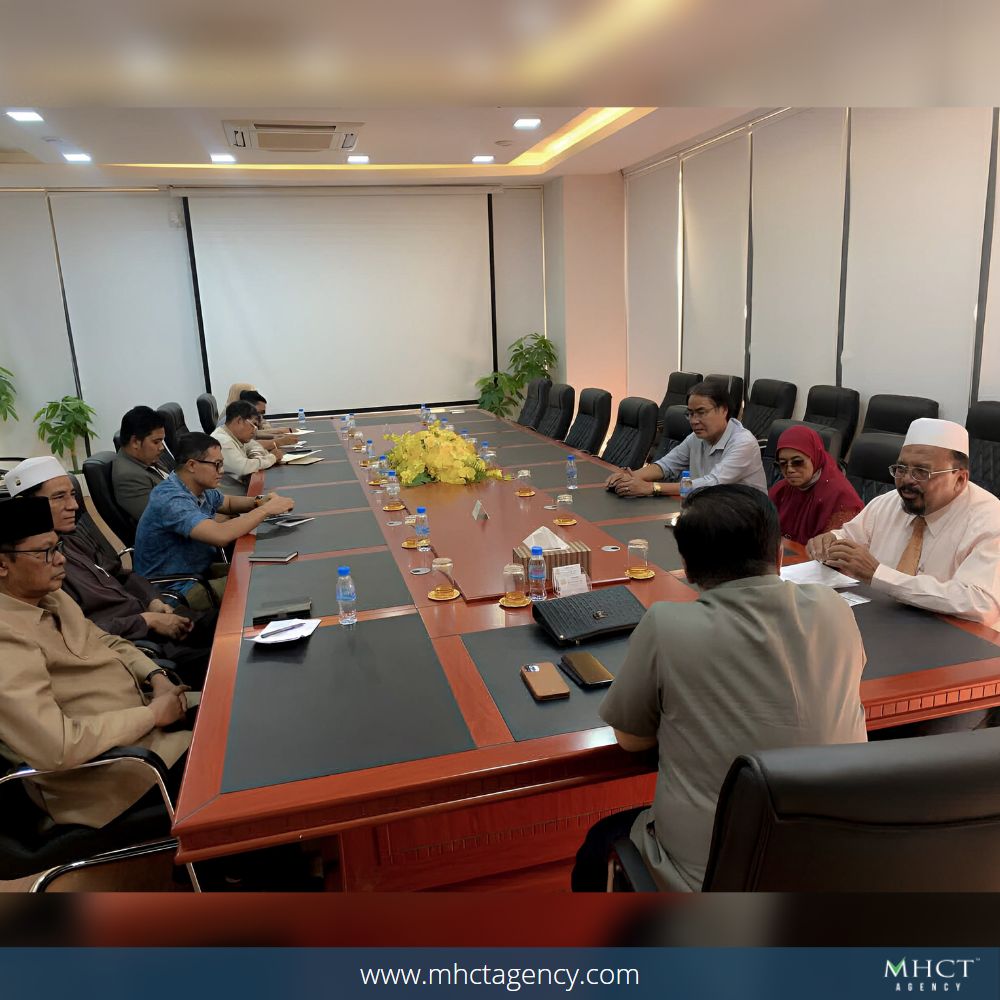 In addition to expressing their felicitations, the delegation also conveyed gratitude to Datuk Dr. Othsman Hassan and his council members for their commendable service towards the betterment of the Muslim Ummah, Da'wah, and Halal. The delegation acknowledged several initiatives taken by the ministry, such as providing training and consultation for halal certification, developing halal product branding, improving manufacturing processes, and ensuring the process and updates of JAKIM Recognition of Cambodian Halal certificate for the export of Halal certified products to Malaysia.
The visit served as an opportunity to strengthen the relationship between the delegation and the ministry while recognizing and appreciating the ministry's efforts in promoting and upholding halal standards in Malaysia.